MKT is the creation of 4 partners combining over 75 years of experience in estimating, manufacturing, installation, and sales. MKT is built upon these four principals: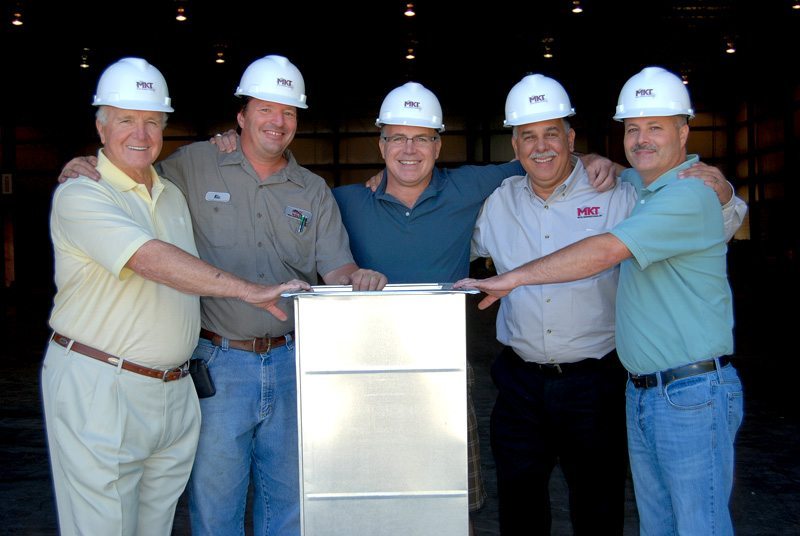 Manufacturer
As a true manufacturer, MKT's customers always come first. Unlike other industry suppliers who provide based on a variety of stipulations, your projects will always be MKT's top priority.
Going Beyond Duct
MKT offers a variety of products/services that extend beyond ductwork including specialty fabrication, rooftop accessories, support systems, and much more. This provides the customer with an all-encompassing buying experience.
Quality Products
Providing quality products to their customers is an important principle for MKT. At MKT, all fabricators are trained/educated extensively to fabricate products at the highest standards of quality.
Customer Service
MKT truly embraces the importance of field to factory direct communication. MKT communicates directly to your field personnel so products arrive quickly and correctly to your jobsite. Communication is key.
---
Learn More About MKT