Weatherguard® Duct Systems- Hospital Applications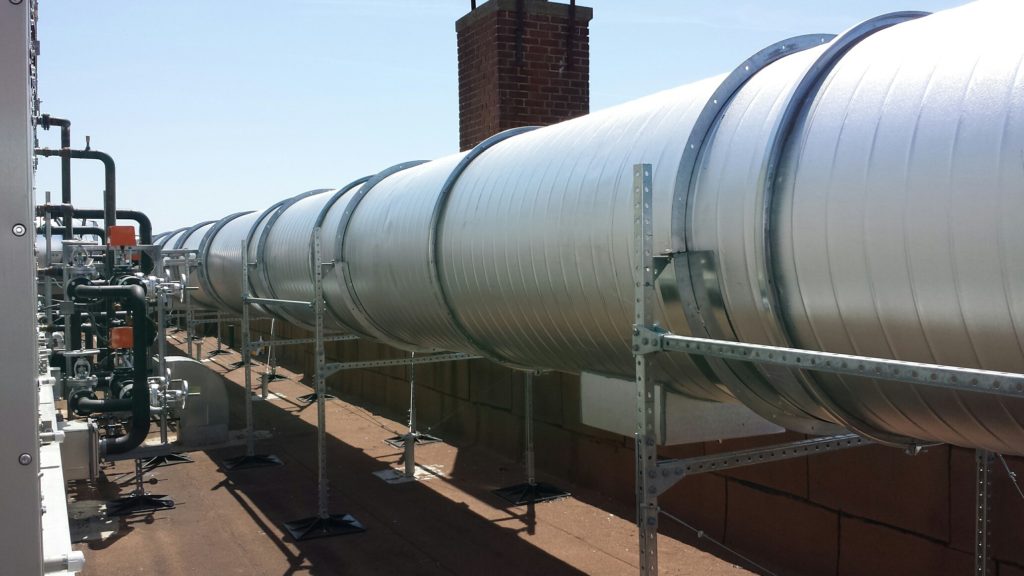 A hospital in Connecticut utilized Weatherguard® so they could keep operations running in the hospital with little to no inconvenience. They also found our Weatherguard® Duct System to be aesthetically pleasing as compared to a typical rooftop duct unit.
Weatherguard® also promotes clean air by reducing the amount of dust and dirt that could collect on duct inside a facility. Hospitals also choose Weatherguard® because of its non-penetrating rooftop supports. MIRO® Industries non-penetration reduces the possibility of leaks and damage to the roof! Weatherguard® Duct Systems arrives at your job site as a complete system, including insulation.
Weatherguard® Duct Systems is perfect for hospitals, pharmaceutical, manufacturing, and education facilities!
Watch the job spotlight below!