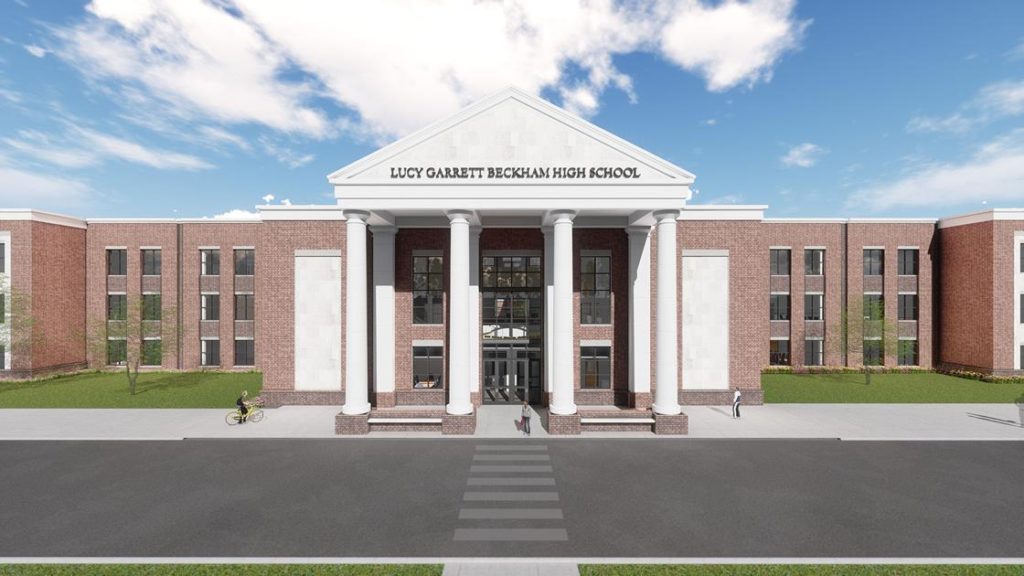 Lucy Beckham High School
Lucy Beckham High School, located in Mt. Pleasant, South Carolina, is a new campus in the Charleston County School District opening fall of 2020. Home to grades 9-12, the new high school will offer students a variety of academics including a unique focus on visual arts, homeland/cyber security, and architecture/building construction.
Budgeted at $94 million, Lucy Beckham will be 240,000 sq. ft. with 2 gymnasiums and 70 classrooms. MKT partnered with New England Tech Air, Scarborough, ME., to provide galvanized rectangular duct for the project. MKT's logistics team certainly impressed those on-site by meeting timely deliveries and assisting in unloading and organizing.
Check out more photos of the project!