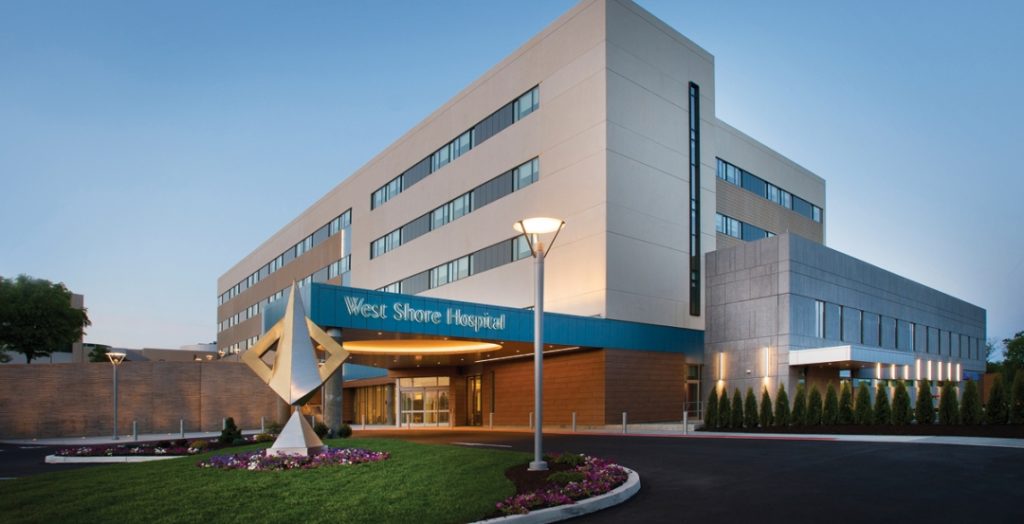 UPMC Pinnacle West Shore
The UPMC Pinnacle West Shore in Harrisburg, Pennsylvania specializes in surgery, joint and spine, cardiovascular, emergency services, and rehabilitation.  The opening of the hospital not only brought care to needy patients but also created over 300 new jobs.
The UPMC Pinnacle project was very fast paced. MKT's products and service were selected for this project because of the fast turnaround and quality rectangular duct. The duct plays an important role in the complex due to the importance of clean and consistent air flow. Providing a controlled and clean environment for their patients was top priority for UPMC Pinnacle. Ken, the superintendent for Forefront Construction discussed MKT's quality during a project walkthrough with the MKT Team. He stated, this is the best duct ever, not only to install but from start to finish.
Jeff Lawrence, President of Forefront Construction says,
"We look good when we work with MKT. They are always timely, communication is always open. We are able to nurture and develop long-lasting business relationships because we work well with MKT. Even though they are our vendor of ours, we view them more as a partner. They have helped us grow our business by helping us perform with a quality product in hand."