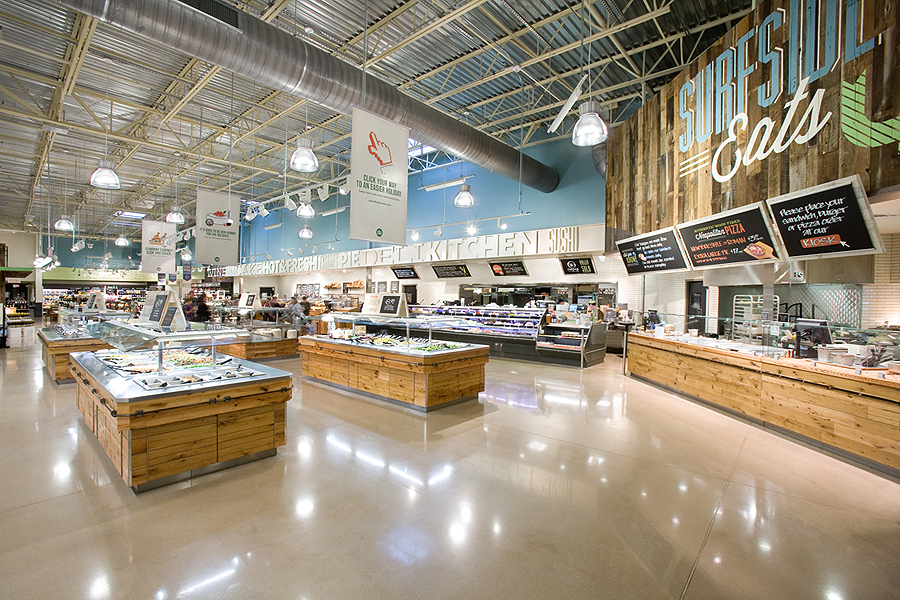 A contractor from Virginia, recently contracted MKT Metal Manufacturing, Inc., York, PA, to supply gasketed spiral duct for a Virginia Beach, VA, Whole Foods project. The owners and design engineers wanted a clean profile for the duct run. They insisted on a sealed, flangeless spiral system. Being a fast-track project, the contractor needed a local manufacturer that could meet the time constraints. MKT was able to estimate, manufacture and ship the product in very short notice. MKT is a licensed manufacturer of SPIRAmir™ gasketed spiral duct, a patented system using "rolling O-Ring" technology.
Quotes from the Contractor
"MKT came through on a tight schedule. Their SPIRAmir™ spiral met our customer's requirements for a "non-flanged" system. We knew it would be a challenge at 40″ diameter but MKT prepared our guys in the field and it went together without a hitch. It was refreshing to deal with MKT at every level. Unlike other suppliers we had direct communication with all aspects of their service; estimating, production and shipping."
Nathan, Project Manager
See more photos of this project!