5 Signs You've Found the Right Supplier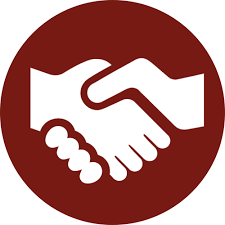 A quality supplier goes beyond a price tag with exceptional service and a trusting relationship. Before making your next purchase, consider these 5 signs that you found the right match!
Product and Service Innovation
Innovation demonstrates growth and the desire to perfect the craft.  A company committed to the innovation and improvement of products, services, and methods prove dedication to themselves and their customers. Offering tools to create a better customer experience and provide labor savings to your projects is what separates a supplier from the rest.
Commitment to Your Needs
A vendor who is committed to your needs will always stand out among those committed to the sale. Suppliers who are dedicated to your needs, even beyond your awareness, are invaluable. A prime example of this would be a supplier or manufacturer making the financial commitment to expand their operations in a better logistic position to best serve their client base.
Direct Communication
Many times, communication and products pass through many channels or "middlemen" during a project. Finding a provider who communicates directly with you has immediate benefits. Direct communication improves overall project efficiency with an accurate understanding of the project scope, faster response time, and seamless delivery.
Standing Behind Their Promises
Commitment comes in many forms.  A vendor who stands behind their promises and commitments to you is a vendor who values your business and will continue their dedication to your needs. With custom manufactured products, quality control must be monitored to assure the value of goods being provided. An exceptional supplier will always adhere to their standards of product and service quality.
Exceeding Your Expectations
For any product or service, there will always be a level of "assumed expectations."  In some cases, these may be minimal due to past experiences or personal level of uncertainties.  However, when you've found a manufacturer/supplier who provides true commitment, innovated products, and direct communication, they just may exceed your expectations.
All 5 signs are standards you can expect from the team at MKT Metal Mfg.  From project inception through the duration of the job, we are committed to providing our clients with their best customer experience.